"The Making of Slap Shot" by Jonathon Jackson
Behind the scenes of the greatest hockey movie ever made!
"The book is a mighty impressive chronicle and will surely
become (and be) the definitive record of events."
Michael Ontkean (Ned Braden) - April 25, 2010

Want to get a copy? Click on the book above to go to
my buddy Toe Blake's Slap Shot Book page!
To contact the author directly with any questions, comments, or to simply Thank him for writing this
incredible book, please click here
Official Paul "Dr Hook" D'Amato website
Goldie Goldthorpe was the inspiration!

At the 1st Annual "Slap Shot" Golf Tournament
to benefit the Association of Hole in the Wall Camps,
writer Nancy Dowd acknowledged Goldie Goldthorpe
as her inspiration for her screenplay which was
originally entitled "Hat Trick"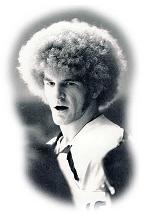 Goldie Goldthorpe official website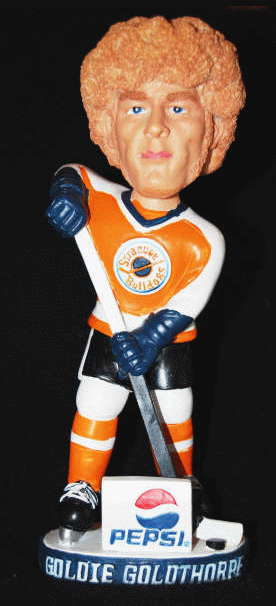 Click on the Goldie Goldthorpe bobblehead above
to order official Goldie merchandise

We now know that if it wasn't for the exploits of
Goldie Goldthorpe, there wouldn't be any
"Old Time Hockey!"

By the way, Nancy's original title of "Hat Trick"
was later changed to "Slap Shot"
We're MAD for charity!
I am pleased to announce that you can now order any &
all of your Slap Shot related items thru my website!

My good friends at MAD Brothers will process &
ship your orders AND donate 15% of all the
sales done thru this site to charity!!
Please click on the Slap Shot team jerseys below
to go directly to their online store!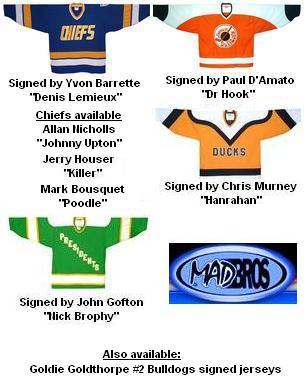 All jerseys also available unsigned!!
Piss on "Slap Shot 3"!

I watched this DVD on an early release and the
following statement remains the absolute truth!
"They should give away a free bobblehead with this
movie when it comes out because people would watch
a cow crap if they got a free bobblehead!"
It was only to keep things within the boundaries
of good taste that I didn't put "Sh-- on Slap Shot 3"
as my review! It's absolute garbage!
Movie critics already agree - "Don't ever buy, rent,
or even accept this movie as a gift!"


Having problems finding love? Need help with the ladies? Well, fear no more, our resident pervert, Moe, will provide answers to your questions and you'll be getting snatch by the pool in no time!
Dickie captures the spirit of society as he takes on various topics. And you know if he wrote it, it must be true!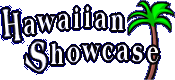 Test your Slap Shot knowledge against these questions and win a trip to Honolulu! Just kidding.

Come take a stroll down memory lane with some of the fellas and see if they still have it or if they've turned into a bunch of pussies.

Now Featuring:
Yvon Barrette a.k.a. Denis Lemieux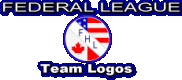 Check out our versions of the logos of the Federal League teams. Most logos in the movie were typographical, so you'll have to use your imagination, that's what we did!

The biggest piece of crap movie ever produced! The only thing this DVD is barely good enough for is a drink coaster.
A Baldwin brother in a Slap Shot movie?
Even our beloved Joe McGrath wouldn't cook
up a shitty PR scheme this awful!

"Jean-Guy, Jean-Guy, change the channel! Changez la Canal!" This is the place for stuff, as the exercise lady says, that is way, waaaaay up there!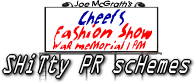 A collection of Slap Shot promotional material from around the world. We're still searching for the Chiefs key ring that wasn't available in stores, though.

The place to go for any newbies that want to learn all about the greatest film ever produced.

Lost your job down at the mill? Attempting to become one with the universe? Save yourself a trip to the local religious record store, we got it here! You'll find these words a tremendous help!